TRUE GEOLOGICAL COMPLEXITY, COOLING MARINE WINDS
The effects of the cooling marine winds off the Pacific Ocean and the dynamic range of volcanic soils that span our island hill chain in the heart of the Willamette Valley help to define the wines of the Eola-Amity Hills. The lava flows that formed over millennia during the Columbia River Basalt flows on our east facing hillside range from just over 18 inches of topsoil to more than ten feet creating differences in the wines that are planted mere feet apart allowing for extraordinary site expression. The roaring winds that funnel through the Van Duzer corridor, the lowest point in Oregon's Coast Range and due west of Cristom, help to cool the vines down at night and preserve bright acidity and fruit aromatics. The winds can be fierce, with gusts up to 25 mph, helping to drop the daytime temperature by more than 35 degrees F during the growing season. These high winds translates to cooler temperatures in the Eola-Amity Hills allowing the fruit more time to hang on the vine while retaining bright acidity.
The vineyards welcome the cool Pacific Ocean breezes that flow through the Van Duzer Corridor. The corridor allows cool marine breezes to flow east into the Willamette Valley and moderates high summer temperatures, cools the vines, and moves air through the canopy to reduce disease pressure. This cool ocean air results in lower average temperatures at night, and helps to maintain good acid structure in the wines. Due to our altitude and location on the 45th parallel, there is a high diurnal temperature variation – meaning that there is a significant difference (often 35 degrees or more) between our vineyard's daytime high and nighttime lowest temperature during the growing season. This significant temperature shift preserves the natural acids in the grapes, helps encourage the grapes to ripen slowly, and often can result in later picking dates and thus more hang-time on the vine.
Distinguished Site Expression
The five estate vineyards at Cristom were named in the Burgundian tradition to differentiate the slopes into individual, distinguished sites. Each vineyard is farmed with impeccable attention to detail to craft wines that represent a vintage and a place. Predominantly east facing on Columbia River Basalt volcanic soils, our hillside has tremendous geological complexity across the nearly 500 feet (152 meters) of elevation change from the bottom of Louise Vineyard to the top of Eileen Vineyard.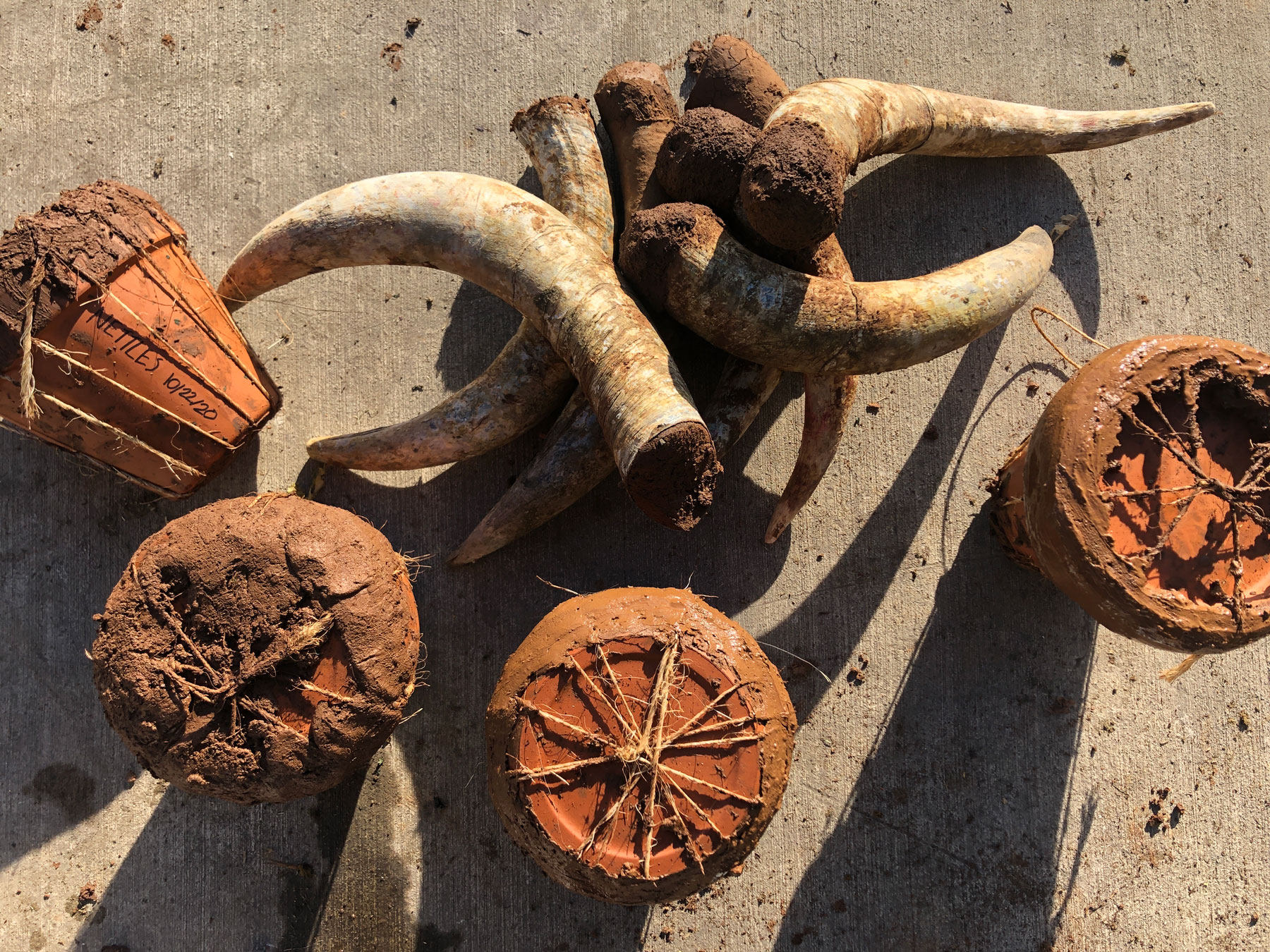 We have acreage for our sheep, chickens and quail, fields in Paul Gerrie Vineyard seeded to grasses that become the base of our compost piles, we are members of the Willamette Valley Oak Accord with efforts to restore the oaks between Louise and Marjorie Vineyards
With Integrity & Hard Work
Our incredible experience in the vineyard manifests itself in more than twenty individual touches per vine over the course of a growing season.
Salomon Orozco (pictured) has been farming at the Cristom estate since 1993. Salomon leads a tenured vineyard crew of fourteen men and women averaging more than nine years working the vineyards at Cristom. Salomon has helped to compile an extraordinary team of dedicated people with an eye for farming, a relentless appetite for work and fastidious attention to detail.  Salomon's son Jorge, and nephew Luis Armando, a next generation of farmers have been here themselves already for more than a combined thirty years.  It is this group of people and their attention to detail and decision making that separates Cristom into a very unique and rare group for our size winery. 
We farm for quality. We farm for our future.
We are a vineyard first, and we are more than a vineyard. We are stewards of a piece of ground that provides and creates for us. We are stewards of a craft and product that is truly distinct. We are stewards of a brand that connects with people around the globe. We are all stewards at Cristom for the health of our land and the health of our people.
We farm using organic and biodynamic principles because we believe that is best for our soil, the microorganisms within it and for future generations who will shepherd this ground and these vines. This whole farm is a living organism and we must do what we can to enhance and enrich our grounds to promote a diverse, living, natural ecosystem. The decisions we make on a daily basis are guided by the belief that we are working toward something bigger than ourselves and the value and outcome of our work is going to last beyond our own lifetimes.